Any list of the worlds best public transportation systems are bound to include Japan. And because we specialize in small groups, we are able to take full advantage of that system. Traveling like and with the Japanese people gives you much better inset of the culture and people. Not to mention there is so much to see between the sites. This is how we love to travel. If this sounds exciting to you keep reading to learn a bit more, and maybe come travel with us!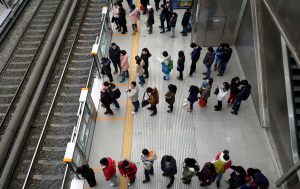 Tokyo is a great example of a location where having a car or bus would only slow you down. The extensive subway and train network throughout the city is faster and simpler than trying to navigate traffic and find parking garages in a city where almost no business have their own parking lots. We provide all needed passes to make going through ticket gates quick and easy. If you have traveled to other countries with busy subway systems you may have found it a battle to get on board. But in Japan everyone lines up in orderly rows where the train doors are going to open. When the doors open they wait for everyone to get off the train, then everyone boards the train. It is amazing what a difference maners can make.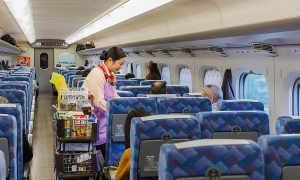 Traveling between cities is convenient comfortable. The express trains and shinkansens in Japan are spacious, clean and have restrooms you don't need to avoid. The rule on the local trains is generally no food or drinks. But on the longer rides you will find the train stations have all sorts of wonderful snacks, bento boxes (ready to eat meals) and any sort of drink you can imagine all ready for fast purchase on the way to your train. Many trains even have vending machines. Then you can sit back and enjoy your ride and take in the amazing view these trains have to offer. Many trains even have seats that can turn to face adjoining rows allowing you to enjoy the ride with friends or family. Some shinkansens operate as fast as 320 km/h (200 mph) so these trips often don't take very long.
You will find that our use of transportation is just as varied as Japan. Our longest, 22 day tour travels like this down to the southern end of Japan, takes a plane north to Hokkaido, then travels back to Tokyo. Rail and drive tours use private vans to get to those out way areas that even public transportation can't reach. And our pilgrimage tours use forest paths to follow the footsteps of pilgrims from ancient times.
All of this means a bit more walking and a lot more culture than other tours can offer. You don't need to be an athlete to travel this way we like to say our tours are for active people. If this kind of adventure sounds interesting, we would love for you to come travel along side us and the Japanese people.