Although Takoyaki originated in Osaka during the 1930s, today it is popular all over Japan. They can even be found in supermarkets and convenience stores everywhere. But there is little doubt it is still most popular in Osaka. "Tako" is Japanese for octopus. And "Yaki" comes from "Yaku", meaning to fry or grill. They are a ball-shaped snack made from a wheat four-based batter. Takoyaki are filled with minced or diced octopus, tempura crumbs, pickled ginger and green onion. Because of the shape, many people call them "octopus balls". They are covered with a takoyaki sauce, similar to Worcestershire sauce, and mayonnaise, and then sprinkled with green seaweed flakes and shavings of dried bonito. Although, there are many other different types.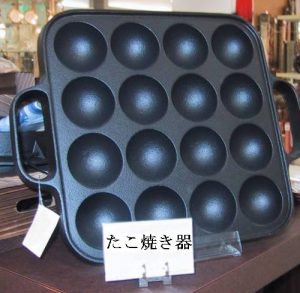 Takoyaki was first popularized in Osaka during the 1930s, when a street vendor is credited with its invention. Even today, in Osaka they are still primarily sold from "yatai" street food stalls.  As you walk around Osaka, you will no doubt see these stalls with long lines of people waiting. There are also Takoyaki specialty restaurants. While waiting in line, you can watch the skillful cooks making them by turning the balls again and again with two metal skewers. A specially molded pan is used to cook the Takoyaki.
Where to Go
Takoyaki can be found everywhere in Japan and Osaka, but the highest concentration of shops are found on Dotonbori-dori in south Osaka. They are all good, but I normally go to Wanaka (http://takoyaki-wanaka.com) located on Dotonbori-dori, only because it has table seating on the first and second floors. You will wait in line, order your preference and then take your order to a table.
Only a couple of doors down from Wanaka is the Dotonbori Konamon Museum (https://www.shirohato.com/konamon-m/index.html). At the basement level, you can try making your own Takoyaki. The first floor features a "live stage" where you can watch the them being made. The history of Takoyaki and other wheat-based foods from the Osaka area can be found on the second floor, and you can make plastic Takoyaki models on the third floor.