Rainy season in Japan (Tsuyu 梅雨) has arrived in Japan.  Tsuyu directly translates to "plum rain" because the rainy season coincides with the ripening of plums.  Tsuyu is very much a welcomed season in Japan as it is also when the rice fields flood, crucial for harvesting good rice, one of Japan's essential foods. Because of the weather, however, Tsuyu isn't a very popular time to visit Japan but for those who don't mind a little wet weather, its a beautiful time of the year full of hydrangeas blooming, lush green gardens, and popular tourist locations quieter than usual.
The best Places to Visit During Tsuyu
Hokkaido-
Hokkaido is the northernmost main island in Japan and is barely affected by Tsuyu. Hokkaido is Japan's last frontier. It is a natural wonderland of mountain ranges, deep caldera lakes, active volcanoes, numerous thermally-heated mineral springs, and virgin forests. The attitudes of the inhabitants are akin to those of the pioneers of the American West but still unmistakably Japanese. We offer many tours through this beautiful country, anytime is great but if you are traveling during the rainy season Hokkaido is a great choice in destinations.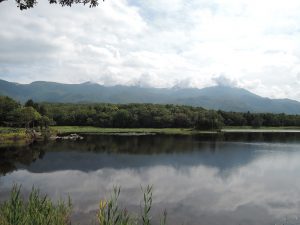 Japanese Gardens-
As tourist numbers are down its a great time to throw on a raincoat, grab an umbrella, and visit the numerous gardens around Japan. Even though it may be a little wet, you will quickly forget when you get to experience the lush green vegetation and the many flowers in bloom.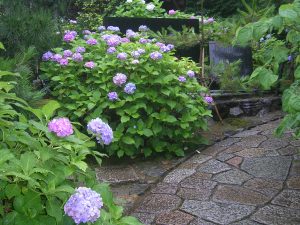 Temples, Museums, Department Stores-
There is no way you will find yourself bored with nothing to do if the weather outside is too wet. Japan is full of amazing museums, 100's of temples, and iconic department stores that you can spend your days visiting.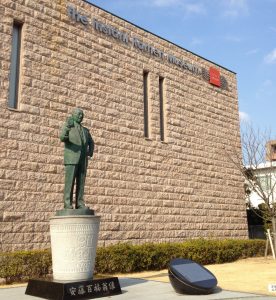 Any season you choose to travel to Japan is going to have its perks, from cherry blossoms to the first snowfall, but there's just something special about June in Japan.